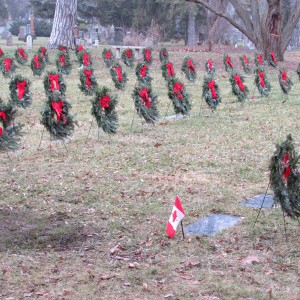 Woodlawn Memorial Park would like to thank Mayor Cam Guthrie, City Councillors James Gordon, Phil Allt and Cathy Downer, Rev. Dr. Jon Foglemen, RCSCC Ajax, 11th Field Regiment, Hamilton Medical Corp. for taking part in the Veterans' Winter Wreath Service, held this past Saturday Dec 5th.
Again this year, this inspiring event was a success.
All of the wreaths placed during this service were purchased with generous donations from people like yourself.
Thank you for your generosity.