Memorialization is the term used for monuments or markers in a cemetery, and memorializing the memory of your loved one is easier than you think.
A memorial marks a grave, but it can also tell the story of a life through its shape, size, detail, and finish.
A monument might tell us the person was young, old, had traditional, formal, or contemporary taste. The face of a monument is like a blank canvas, it can be ornate or simple and elegant.
Woodlawn Memorial Park offers in-house design assistance to help you choose a monument or flat marker in bronze or granite.
Bronze Markers
Selected areas at Woodlawn have been designed for memorials made of bronze only, like the Cremation Gardens. The wreaths, cremorial plaques, lawn markers, and olive scrolls are all made of bronze. Our bronze memorials are created by Matthews and Phoenix, long considered the standard of excellence in cemetery bronze.
A concentrated use of bronze adds a warm, rich glow to the area. Bronze memorials are attractive features that add to the ambiance of the surroundings in which they are found.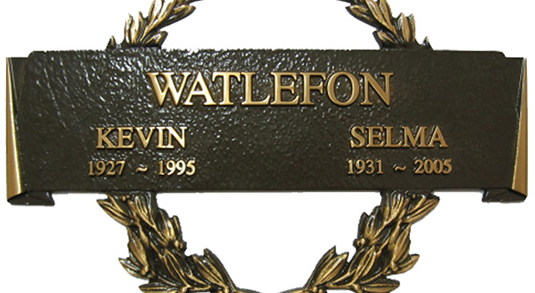 Inscription Services
Our professional inscriber will carve the information on the granite memorials. It is precise, exacting work that requires an experienced eye and steady hand. Letter styles and sizes are confidently matched so that new inscription complements the old.
Our memorialist will help guide you through the process of translating what's in your heart into a beautiful tribute cast in bronze or carved in stone.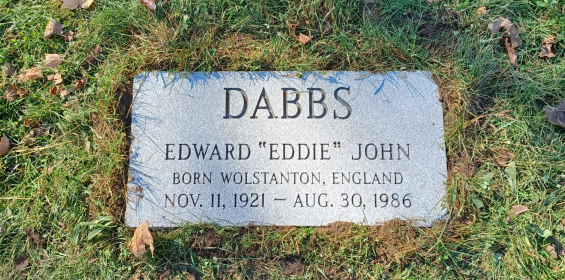 Monuments
Monuments are a beautiful way to honour a loved one and provide a meaningful place for friends and family to visit and pay tribute.
Choose from a range of styles and shapes, or select a custom shape, sculpture, and engraving. From ground level or upright memorials, our designer will translate the design idea in your heart into granite or bronze. We can help you select the perfect monument with a unique inscription that will memorialize the special person it symbolizes.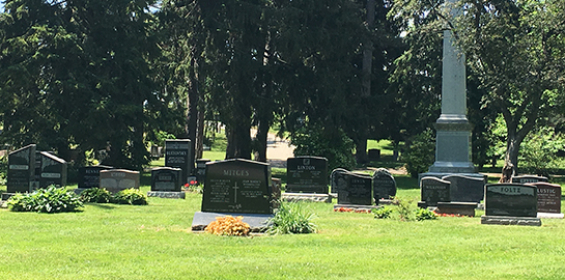 Contact Us for Memorialization
If you'd like to memorialize your loved one with a bronze or granite marker, our experienced staff can help you with the wording and design. We can also help if you need information added to an existing memorial, or if there is no room on an existing monument and you'd like to learn about your options.
Woodlawn Memorial Park can give you the support and knowledge you need during this difficult time.