The memorial process requires several steps, and it can take time from the moment you start to look at your options to the time when your memorial is complete. At Woodlawn Memorial Park, we specialize in custom monument designs that are as unique as the person they memorialize. We offer traditional craftsmanship and use only the highest quality granite available.
If you aren't sure how to memorialize the life of a loved one, our designer will help you translate the idea that's in your heart onto granite or bronze. From a simple date scroll to a granite statue, or to another variation of memorial, we can guide you through this process. Here are a few tips to help you get started:
Tips To Keep in Mind When Selecting A Monument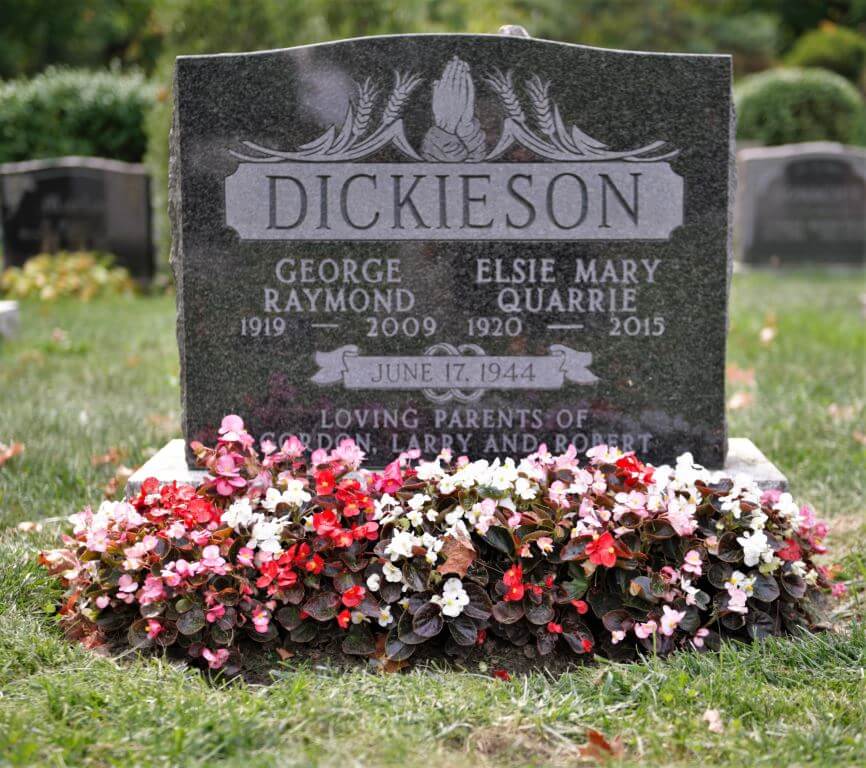 1. Take Your Time
When a loved one passes, it is an emotional time. Give yourself time to grieve and to think about the things that you think would be important to them. If they didn't pre-plan their memorial, it's important to make sure that you take your time to decide how you'd like to honour them.
2. Understand What Is Permitted
Whether your memorial is for Woodlawn Memorial Park or another cemetery, find out what is permitted. Every cemetery has its own bylaws and restrictions. This may include flat markers or upright monuments only, as an example. If you're not sure, we are here to help. Bring your cemetery location information with you, and we will find the answers for you.
3. Keep Your Loved One In Mind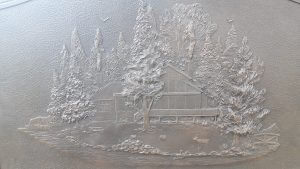 Memorials translate the story of a life lived. If your loved ones had interests, hobbies, or a favourite quote that would best describe them, those could be included on their monument. Keep in mind that you don't have to wait until the time of need, as memorials can be arranged in advance. Pre-arranging a memorial for your loved one will allow you to have a conversation with them to ensure that their wishes are honoured after their passing.
4. Create A Budget
Determining your budget will help prevent unnecessary stress. Whatever your budget, we will help you bring your vision to life within that price range. Whether it's simple, elegant, or elaborate, it's our job to provide you with options and streamline the process so it's as stress-free as possible.
5. Browse Materials
There are many different colours, finishes, and shapes of stone to choose from when designing your memorial. Light-coloured granite, like grey and pink, come in a polished, shiny finish or steeled, which is a more natural finish. Darker polished granite such as black, green, red, and others, will allow for more contrast in your design when cuts are made.
6. Layout
It's important to think about layout and inscription. Would you like full names and dates or just the years? Is there a phrase you would like added to reflect your loved one? You'll want to ensure that your memorial has a nice flow and story.
If you have a family lot, you may want to consider where the other names will be added and leave appropriate space. All of these factors will help to determine what size is needed for your memorial, while complying with the size regulations within the cemetery.
The Process
When you're ready to discuss your monument, we'll follow a process to ensure that your monument reflects your loved one, offering guidance along the way. Here's what you can expect:
Step One: You'll meet with one of our team members to discuss your vision for the memorial. If you're not sure what you want, our memorialists will help guide you through the options while complying with cemetery bylaws.
Step Two: Select your granite of choice. Granite comes in a variety of beautiful colours, and it's extracted from many countries around the world. Granite orders do take some time from beginning to the end.
Step Three: Completing an order with our team member to start your order and begin to work on the layout design process.
By purchasing your memorial through our office, you will receive the highest quality granite and craftsmanship, and you will also be investing in the continued growth and future of our cemetery, as we are a not-for-profit all proceeds from the sale help continue the beautification of our grounds and services we offer.. We have a vested interest in ensuring that your memorial will stand the test of time.
Contact our office to schedule an appointment with our Memorial Designer, so that we may help you memorialize the life of a loved one into a beautiful tribute that will last for years to come.