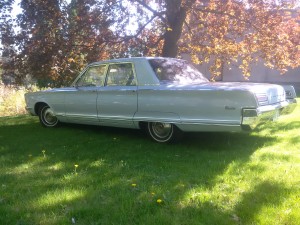 Show off your Classic Car at Woodlawn's First Annual Classic Car night. We look forward to seeing many makes and models of Classic Cars and hearing some of the personal stories of how your Dad may have affected your love for cars over the years.
Join us at Woodlawn Memorial Park, Mausoleum on Wednesday June 17th from 7:00 p.m. until approximately 8:00p.m.
In honour of Dad's everywhere we welcome everyone to join us for our First Annual Classic Car Night. Learn the history and significance of this classic 66 Chrysler recently donated to the cemetery and share your own story of your dad and his love for cars.
Please bring lawn chairs and remember your bug spray.