The thought of choosing a cemetery for your final resting place, or that of a loved one, may feel overwhelming and emotionally challenging. Lack of clarity and guidance can lead to choices that may not fully reflect one's wishes. As a Cemetery Counsellor at Woodlawn Memorial Park, my job is to meet with families and explain our cemetery service offerings. This part of the process is all about supporting and educating families about their options and how we can meet their needs.
Here are some answers to frequently asked questions that I recommend reviewing before choosing a cemetery:
1. What are interment rights?

Interment rights can be defined as the right to put a deceased person in a lot. At Woodlawn, we call this lot a final resting place.
There are a number of questions that we ask families when discussing interment rights:
Are you choosing a casket or cremation?
If you choose a cremation, are you selecting an inground burial, an above-ground burial into a niche, or scattering?
Will there be multiple family members in the same final resting place?
Would you prefer a flat marker or an upright monument?
After we review the preliminary questions, we can accurately plan and review what options will meet your wishes. Then we can proceed to the next steps in the process.
2. What is an interment fee?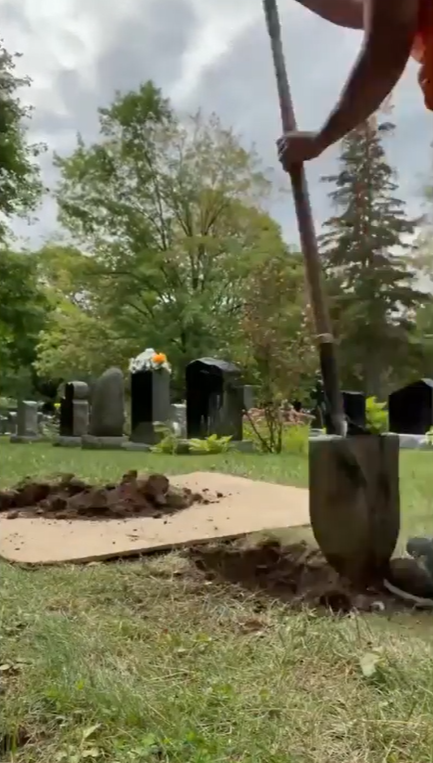 The interment fee, often referred to as the "opening and closing" fee, primarily covers the costs related to preparing (opening) and sealing (closing) the final resting place.
Interment fees can vary, largely based on the type of resting place selected for the remains. At Woodlawn Memorial Park, there are multiple options:
A traditional lot grave
A niche, for cremated remains
A crypt, typically used for above-ground entombment
Our scattering garden, a serene space where ashes can be spread
Each option comes with a unique set of preparations and different interment fees. We will provide you with comprehensive information to help you understand these costs so you can make an informed decision.
3. Is an outer case (liner or vault) required for casket burials?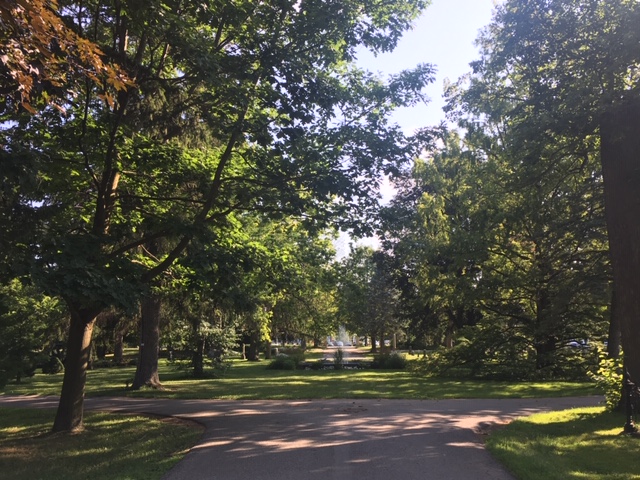 Ensuring the dignity and integrity of a final resting place is a priority, and for casket burials, an outer case can play a large role. Outer cases, such as liners or vaults, serve to prevent ground caving due to casket deterioration over time. While they may not always be mandatory, certain sections within cemeteries do require their usage.
At Woodlawn Memorial Park, we offer personalized guidance during your decision-making process. We'll clearly indicate the areas within our park where an outer case is required, helping you navigate your choices more comfortably and with full knowledge of what each option entails.
4. What memorialization options are available?
Memorialization is the method by which your loved one will be commemorated, providing a tangible point of connection for those left behind. This typically takes the form of:
A plaque, offering a brief yet meaningful homage
A flat marker, providing an unobtrusive recognition
An upright monument, standing as a notable tribute
We also offer a Bench and Tree dedication program
We understand that choosing the perfect tribute can take time, especially during periods of grief. As such, the decision on memorialization does not need to be made immediately. Whether you would like more time to consider your options, or you envision a special tribute that requires further planning, we encourage you to decide at your own pace. Your peace of mind and satisfaction are our ultimate goals.
5. Are there annual maintenance fees?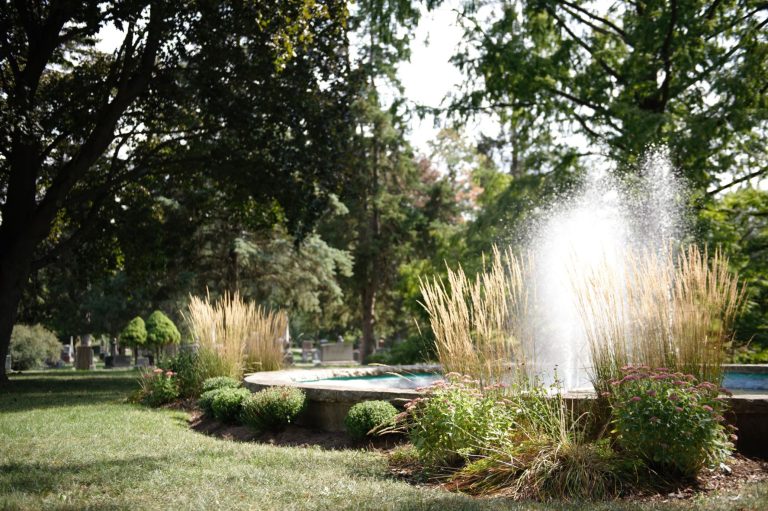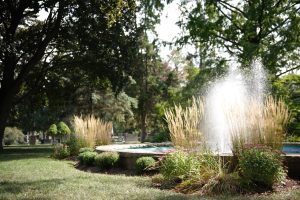 At Woodlawn Memorial Park, we prioritize transparency and long-term peace of mind. There are no annual maintenance fees associated with our services. Instead, when you plan and purchase interment rights, a portion of the cost goes into a dedicated Care & Maintenance Fund. This fund:
Ensures the ongoing upkeep of the grounds
Maintains the serenity and beauty of our park
Prevents future unexpected costs for you or your family
Our approach allows us to focus on the meaningful aspect of our work: honouring, remembering, and providing a well-cared-for space.
6. Is burial space available? What does availability look like for future generations?
Woodlawn Memorial Park has 80 acres of land to offer our families — enough to serve many future generations. We have started to develop a new area as well, known as "Block Lilac" (located across the railroad tracks). We have 40 acres of land in this area, which gives us plenty of space for future development on burial graves, as well as options for cremation. A common myth that we often hear from families is that "Woodlawn is full". This is not the case.
7. How does pre-planning make the process easier?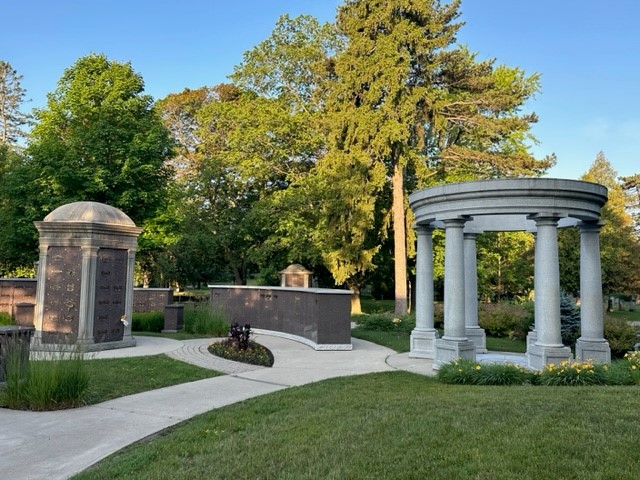 While death can occur suddenly, we recommend pre-planning, if you have the opportunity. There are a few good reasons to pre-plan, including:
Saving your family and friends from having to make difficult decisions during a time of grief
Ensuring that your wishes will be honoured in the process
Providing you and your family time to assess and compare your options
Prepaying may reduce or eliminate the financial burden on your family
If you have questions to ask about our processes or would like to begin planning ahead, schedule a no-obligation appointment with me and my team. We'd be happy to assist you.
Written by Christina Furtado-Burke, Cemetery Counsellor at Woodlawn Memorial Park.