Our Arbor Fund plays an important role here at Woodlawn Memorial Park. Cemeteries are for the living, a final resting place for the departed, and an enduring sanctuary for those left behind. At Woodlawn Memorial Park, it is our first obligation to provide an area for burial, but it is equally as important to us to offer a place of peace and comfort for families and visitors.
Woodlawn Memorial Park recognizes the significance of nature's beauty and its ability to provide comfort. Many of the landscape choices made by our past grounds caretakers still grace the cemetery grounds today. The majestic trees have provided a scenic, quiet, and sheltered green space for generations. Our mission now is to continue this tradition of respectable land stewardship for the continued benefit of those resting in our cemetery and for future appreciation by the living.
Woodlawn Memorial Park is a not-for-profit organization and requires the assistance of donations to continue to build the arboretum that we are known for.
There is a continuous need to replace trees that have been lost to disease, mother nature, and natural aging. One of the most special parts of Woodlawn Memorial is that we still have some original trees dating back to 1854!
That's where our Arbor Fund comes in. All donations to Woodlawn, and purchases of the items listed below, assist us in continuing to plant, grow, and beautify Woodlawn Memorial Park for all to enjoy.
Memorial Tree and Bench Dedication Program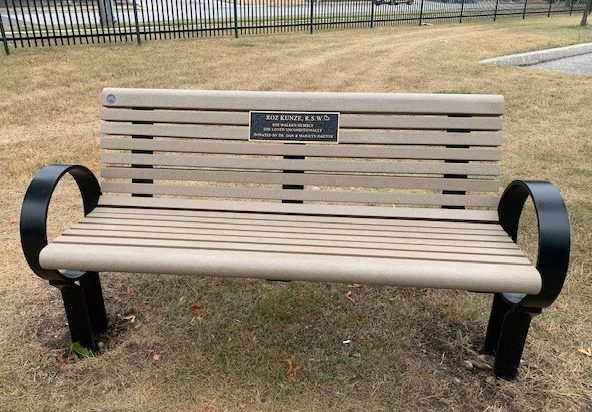 When you purchase a tree or bench in memory of a loved one, you are helping to ensure that Woodlawn Memorial is a serene place for people to visit. Memorial benches offer a welcoming place to sit, and trees create the calming smells, sounds, and sights of nature.
Charitable receipts are provided for these donations.
Honey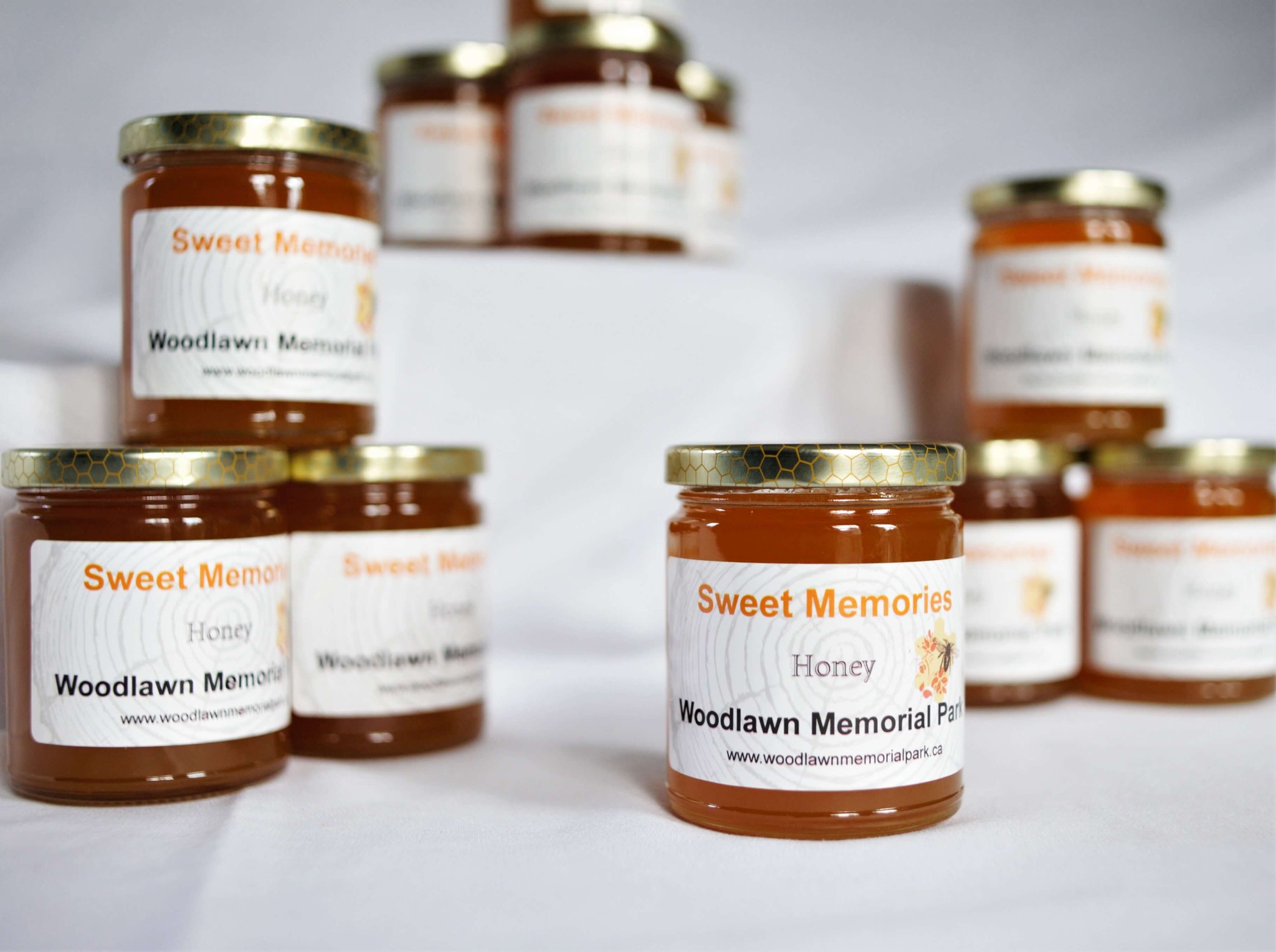 Did you know that Woodlawn has its own honey bees? Our bees worked hard last season and we are now selling the honey with the funds going towards planting plants and trees that will benefit their ecosystem. A jar of honey can be purchased for $20.00, and all proceeds will go to our Arbor Fund.
Greeting Cards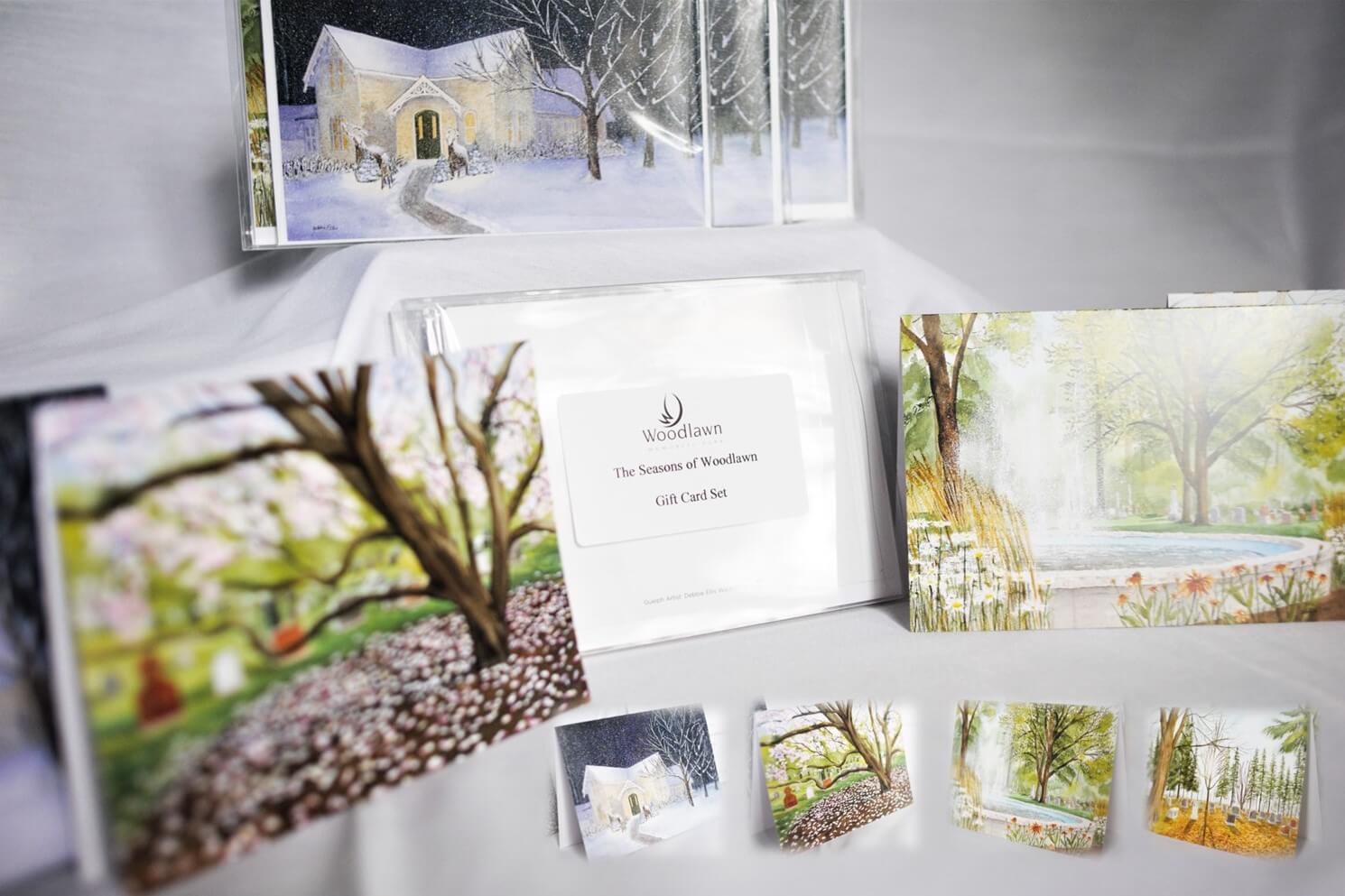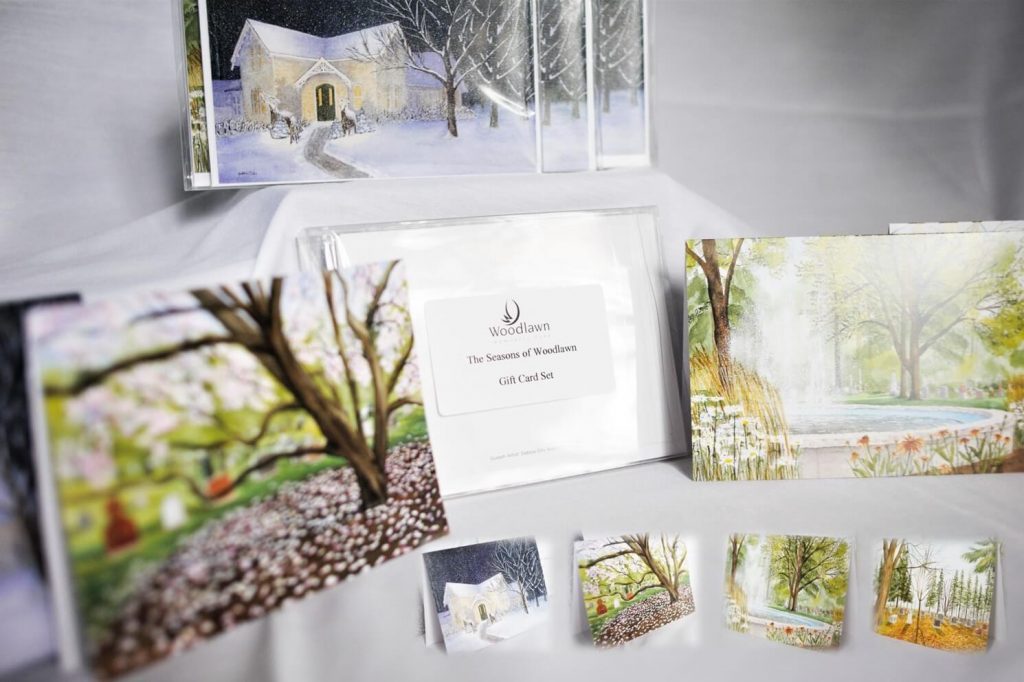 We teamed up with local artist Debbie Ellis who showcased the beauty Woodlawn has to offer by painting a scene from each season. You can purchase an individual seasonal card or the complete seasonal set for $20.00. All the proceeds will go towards supporting our Arbor Fund.
If you have any questions about donations, or wish to purchase any of these items, please contact our office and we'd be happy to assist you. You can also make a donation to the Arbor Fund through our online donation portal.