Did you know that early fall is when most of the honey in North America is harvested? At Woodlawn Memorial Park, the honey bees have been hard at work producing honey — right here in our park.
That's right! Sweet Memories Honey is made thanks to the bees as they collect nectar from the flowers, shrubs, and trees that also call Woodlawn home. Our honey is called 'Sweet Memories,' and we think the name is appropriate as an ode to the sweet memories that loved ones make here at Woodlawn.
When you donate $20 towards our Arbour Fund, you'll receive a charitable receipt and a delicious jar of Sweet Memories.
Click here to make your donation today!
About The Arbour Fund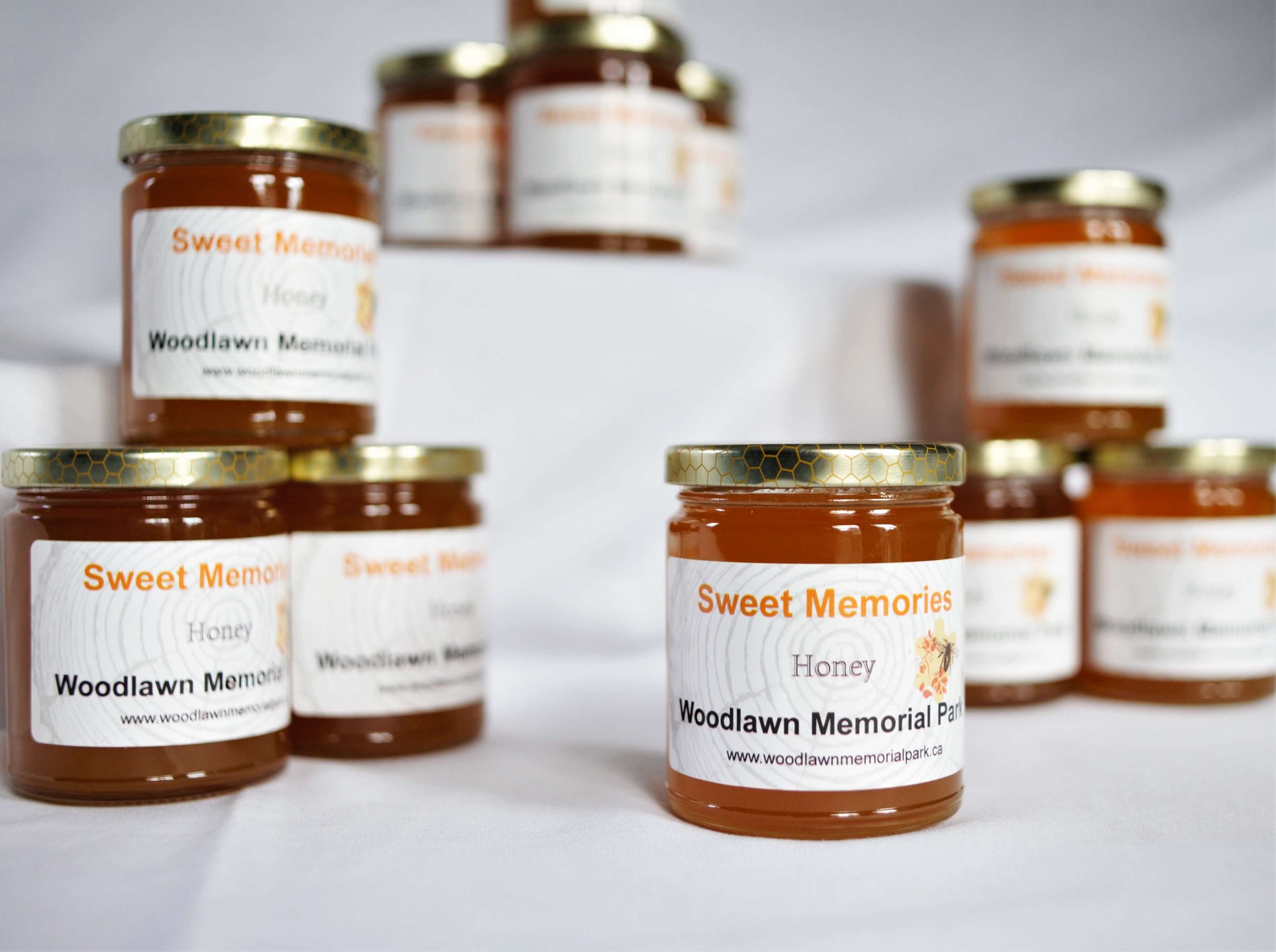 We have a continuous need to replace trees that have been lost to disease, mother nature, and natural aging. One of the elements that makes Woodlawn Memorial so special is that we still have some original trees dating back to 1854!
That's where our Arbour Fund comes in. All donations to Woodlawn, and purchases of our honey, assist us in continuing to plant, grow, and beautify Woodlawn Memorial Park for everyone to enjoy.
Have You Made Memories at Woodlawn Memorial Park?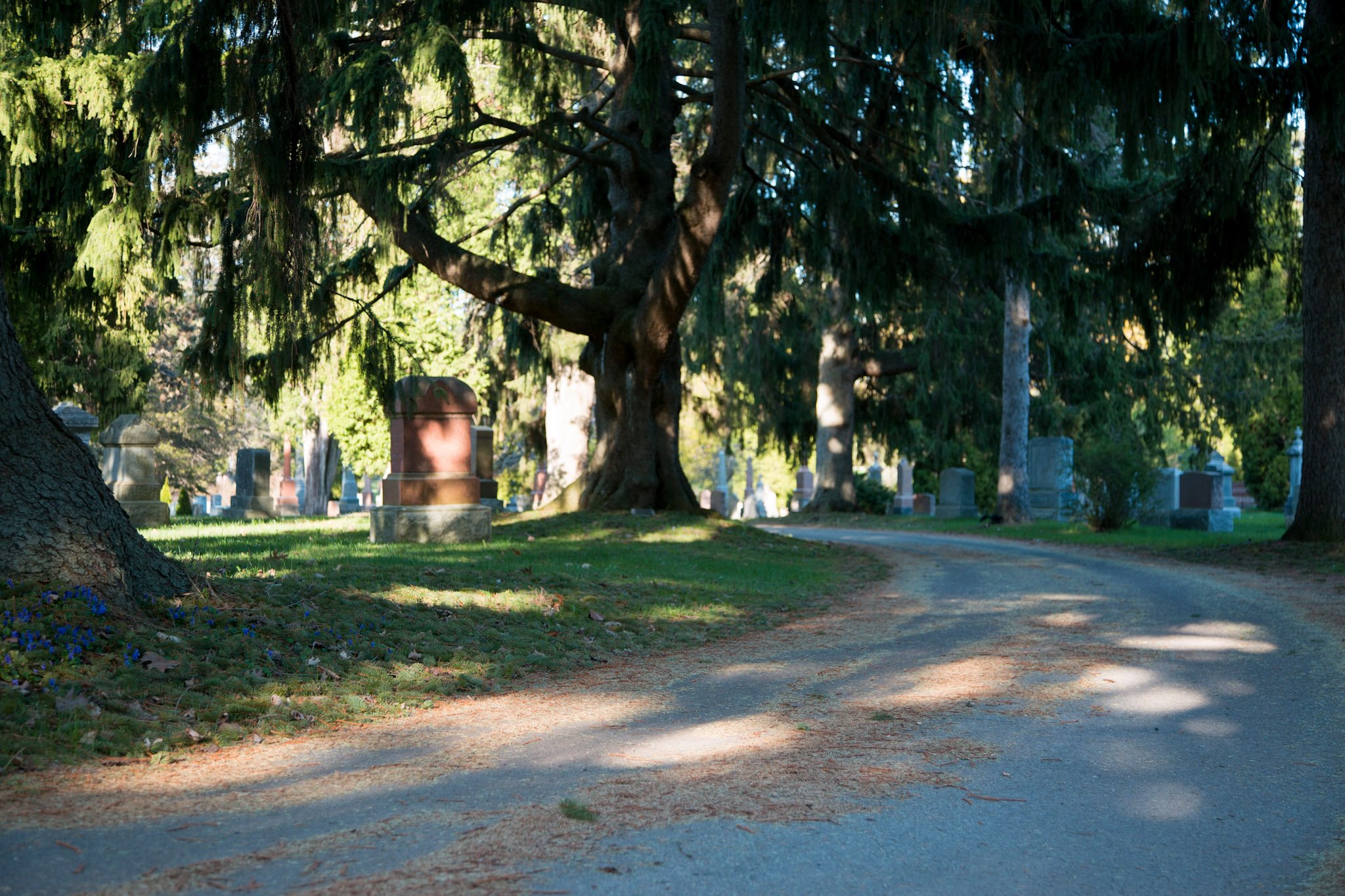 Woodlawn is filled with memories, and you can partake in wonderful memories when you read stories on the monuments.
We invite you to start your day with a walk through Woodlawn Memorial Park. Keep a look out for the squirrels enjoying some early morning fun, and listen to the morning songs from the hundreds of birds in the trees overhead.
For more information about walking tours at Woodlawn, click here, and to make your Arbour Fund donation and enjoy some delicious honey, click here.